ARN1101X serials 1 GE XPON ONU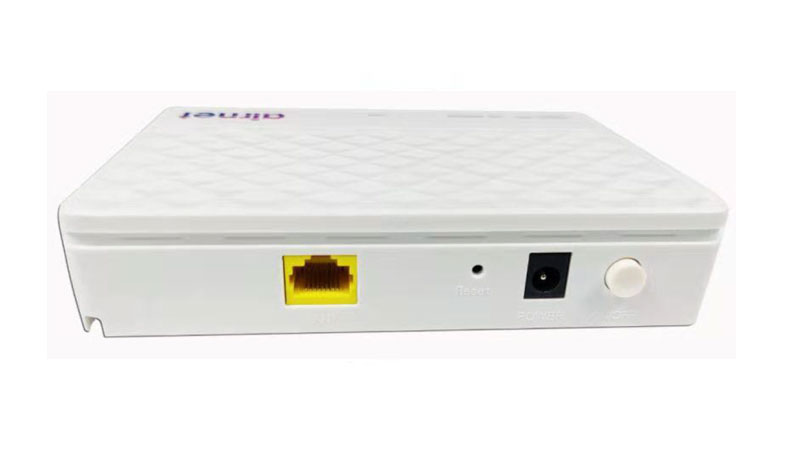 Product Description
ARN1101X serials 1GE XPON ONU, which is a multiple functions HGU type ONU, XPON/ EPON/ GPON can self-adaptation, in order to meet the needs of telecom operators, FTTO (Office), FTTB (Building), FTTD (Desk) broadband speed increase, SOHO broadband access, it adopts mature, stable and cost-effective XPON technology. High reliability, easy to manage, flexible configuration and good quality of service (QoS) guarantee. It has the function of NAT and firewall and so on. The technical performance of the product meets the requirements of IEEE802.3ah and ITU-TG.984.x standard.
Features
Plug and play, auto discovery, configuration and upgrade.
Support OAM remote configuration management function.
Optical port has the function of optical power detection, optical transmission cut off etc.
Provide fail alarm interrupt signal.
High speed forwarding :: 900Mbit/ /s s forwarding in the NAT scenario.
IPv6 6 Capability : support IPv6 6/ / IPv4 4 dual stack and DS-Lite.
It can interflow well with Broadcom, PMC, Cortina and other OLT equipment.
ARN1101X serials 1 GE XPON ONU - Technical Parameters