NVR ARN-N9964E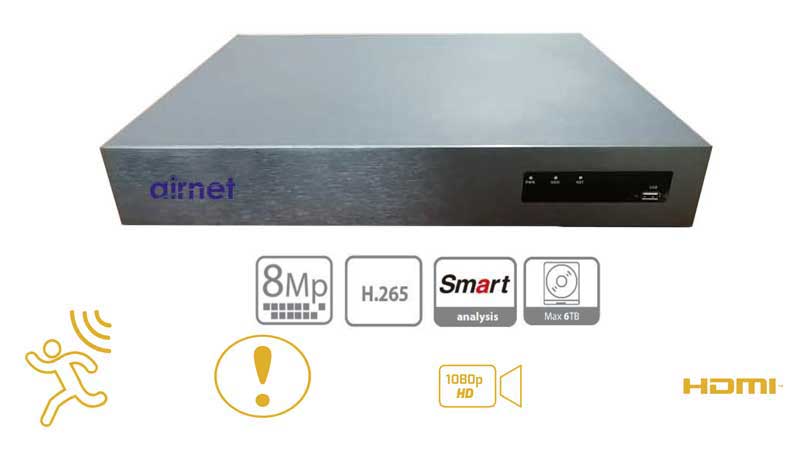 Product Feature
The ARN-N9964E Support 64ch full 4k video real-time access
Support H265/H.264 stream, embedded Linux operating system.
Support video playback, remote monitoring and backup.
Support preview and playback with 12 times electronic amplification.
Standard ONVIF, RTSP, GB28181 protocol.
Support DDNS, EMAIL, UPNP, NTP, etc.
Support Web, mobile monitoring, PC client,CMS software.
Support TUTK P2P. Double 100/1000M ethernet ports, double IP range.
Support RAIDO, RAID1, RAIDS, RAID6 and RAID10.
Support channel grouping, preview cycle.
Support NVRsmart analysis (Target count, Item detection, Area detection, Virtual cordon, Scene transformation).
Support 16ch 1080P video synchronous playback and multi channel synchronous playback.
NVR ARN-N9964E - Technical Parameters